Lavandula angustifolia 'Munstead'
is a compact, early-blooming variety with lavender-blue flowers and silvery blue-green foliage with a naturally rounded habit. The compact plants make a fine hedge when spaced 15" apart.
height 15"  spacing 18"

Lavandula angustifolia Seeds

Lavandula angustifolia is a shrubby, evergreen perennial that blooms in midsummer. The flowers and foliage are highly fragrant. Hardy in zones 5-9.

Sowing English Lavender Seeds

Start lavender seeds indoors in late winter. Barely cover the seeds with soil, then
refrigerate
for 3 weeks. Full sun. Well-drained soil.
Lavandula angustifolia 'Munstead'

(English Lavender)

115 seeds   $2.50

photo by Emmis Oure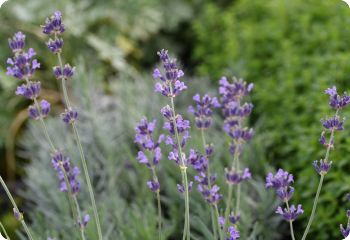 Lavandula angustifolia 'Vera'

(English Lavender)

350 seeds   $2.25                                  

Lavender 'Vera' is great for
cutting
or potpourri. It's the best variety for culinary, cosmetic and aromatherapy uses. It is
drought tolerant
, thriving in poor, well-drained soil. Prune it back in late summer after the flowers fade.
Deer resistant
.
height 20"  spacing 24"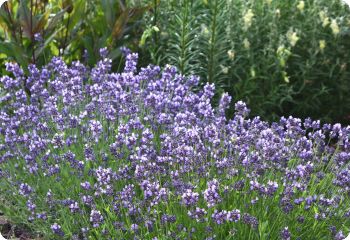 Lavender 'Lady' can be grown as a short hedge by spacing the plants 10" apart. It's also nice in
containers
or the
rock garden
. All-America Selections winner.
height 16"  spacing 15"

Lavandula angustifolia 'Lady'

(English Lavender)

50 seeds   $2.50