Pepper 'Anaheim'

(78 days)

35 seeds   $1.50 Sale!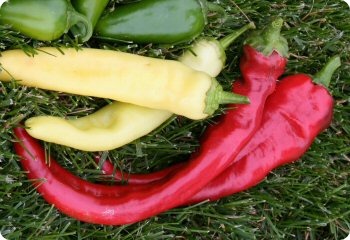 Pepper 'Anaheim' is a mild to medium-hot chili pepper. The fruits grow 5-8" long and ripen from green to deep red. They become spicier as they ripen. It's popular for roasting and adding to sauces and stews.

Pepper 'Anaheim' is an open-pollinated, heirloom variety. Also known as Anaheim Chili Pepper. Latin name: Capsicum annuum.

78 days

Sowing Pepper 'Anaheim' Seeds

Start pepper seeds indoors 6-8 weeks before the last frost date. Sow 1/4" deep. Transplant outside 2 weeks after the last frost date. Full sun. Spacing 15".