Lettuce 'Black-Seeded Simpson'

(Looseleaf, 55 days)

450 seeds   $1.50 Sale!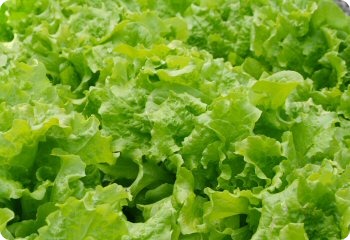 Lettuce 'Black-Seeded Simpson' is a highly productive, fast-growing variety. It has large, wavy, light green leaves with a delicious, mild flavor.

Black-Seeded Simpson lettuce is easy to grow. It tolerates a wide range of conditions. It grows quickly in the cool weather of spring, and it holds up fairly well as the weather grows hotter.

Black-Seeded Simpson is a highly popular heirloom lettuce. It was introduced in the 1870's by Peter Henderson & Co. Also known as Henderson's Black-Seeded Simpson lettuce.

height 10"

Sowing Lettuce 'Black-Seeded Simpson' Seeds

Sow lettuce seeds outdoors in early spring, as soon as the ground can be worked. Sow on the surface in shallow furrows, or cover lightly with sand. Thin to 8" apart. Full sun to part shade.