Kale 'Dwarf Blue Curled Scotch'

(60 days)

300 seeds   $1.50 Sale!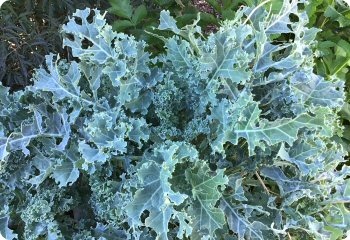 Kale 'Dwarf Blue Curled Scotch' is a popular variety with bluish-green, curled leaves on compact plants. It has an exceptionally sweet flavor, especially when the plants are touched by a light frost.

We love steamed kale with butter, salt and lemon juice. This variety is so tasty that it doesn't need anything fancier than that.

Latin name: Brassica oleracea.

height 15"

Sowing Kale 'Dwarf Blue Curled Scotch' Seeds

Sow kale seeds outdoors in late spring to summer, 1/4" deep. In the south, sow in the fall for an early spring crop. Thin to 12" apart. Full sun to part shade.