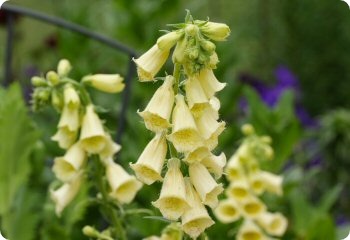 Digitalis floribunda

(Cluster-Flowering Foxglove)

400 seeds   $3.00       

Digitalis floribunda

Digitalis floribunda is a lovely species with light yellow flowers that look similar to
Digitalis grandiflora
. It's a reliable perennial.
Also known as Cluster-Flowering Foxglove. Deer resistant. Hardy in zones 3-9.

height 24"

Sowing Digitalis floribunda Seeds

Start seeds indoors
8 weeks before the last frost date. Sow on the surface. Full sun to part shade. Spacing 12".
Copyright (c) Diane's Flower Seeds. All rights reserved.