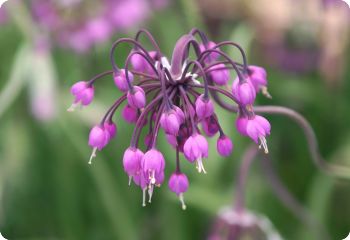 Nodding Onion

(Allium cernnum)

1 pkt = 70 seeds              

$2.25 

This cute little allium blooms in mid summer with nodding clusters of purplish- pink flowers. It's a native wildflower and a terrific self sower.

Allium cernuum tolerates a wide range of conditions from sandy or rocky soil to damp clay. It likes full sun or part shade, and it's easier to grow than some of the speices. Hardy in zones 3-10.

height 14"

For sowing instructions and more information, see
Allium Seeds
.