Rouge Vif d'Etampes is a reddish-orange pumpkin with a flattened shape. This gorgeous squash weighs about 20 pounds. It is valued for making French-style soups. Also known as the Cinderella pumpkin. Rouge vif means "vivid red."

French heirloom, 1883.

Squash 'Sweet Dumpling'

(95 days) C. maxima

30 seeds   $2.75                         

Sweet Dumpling is a small squash that weighs about 1 pound. The 4" wide, pumpkin-shaped fruits are cream mottled with green. Each vine produces about 10 fruits that store for 3-4 months. Good for roasting. Decorative.

Native American heirloom.

Heirloom Squash Seeds

Summer squash like zucchini is enjoyed fresh off the vine in summer. Winter squash is harvested at the end of the season and stored for winter use.

Sowing Squash Seeds

Sow squash seeds outdoors after the last frost date, 1" deep. Sow in hills spaced 4-6' apart. Thin to 2 plants per hill. Full sun.

Zucchini 'Cocozelle'

(55 days) C. pepo

30 seeds   $2.75    

out of stock             

Cocozelle is a beautiful heirloom zucchini with dark and light green stripes. The bushy plants are highly productive. The fruits are best harvested at 10-12" long. This is our long-time favorite. Healthy and productive.

American heirloom, 1893.

Squash 'Early Prolific Straightneck'

(50 days) C. pepo

40 seeds   $2.75      

Early Prolific Straightneck is our favorite yellow summer squash. The 6-8" long fruits have a fine texture and thin skin - no peeling required. It is delicious raw or cooked. Pick the fruits when they are small for best flavor.

American heirloom, 1938.

Delicata is a super-sweet winter squash that is eaten early in the winter because it doesn't store for long. The fruits weigh 1-3 pounds. They have cream colored skin with green stripes. One squash makes a perfect meal for two people.

American heirloom, 1894.

Galeux d'Eysines is a beautiful heirloom pumpkin that has pink-tinted skin covered with artistic "warts." It weighs about 25 pounds, and it's perfect for both decorating and eating. The flesh has a good, smooth texture.

French heirloom, 1883.

Squash 'Delicata'

(100 days) C. pepo

20 seeds   $2.75             

Squash 'Galeux d'Eysines'

(100 days) C. maxima

20 seeds   $3.25             

Black Beauty is a popular heirloom zucchini with 8" x 2" fruits that have a dark green skin. It is delicious raw or cooked. The fried blossoms are also very tasty. Zucchini can be frozen for use in winter recipes.

American heirloom, 1920's.

Zucchini 'Black Beauty'

(55 days) C. pepo

30 seeds   $2.75                

Squash 'Waltham Butternut'

(110 days) C. moschata

30 seeds   $2.75

Waltham Butternut produces 12" long fruits that weigh up to 5 pounds and have a thick neck. They are easy to cut up and prepare for recipes. The hard vines are resistant to squash vine borer. Excellent long keeper for storage.

American heirloom, 1940's.

Squash 'Vegetable Spaghetti'

(100 days) C. pepo

30 seeds   $2.75           

Vegetable Spaghetti squash is a 12" long winter squash with light yellow flesh that pulls apart like spaghetti strands when cooked. It makes a wonderful substitute for pasta. The squash stores well for up to 6 months.

Chinese heirloom.

Squash 'Rouge Vif d'Etampes'

(95 days) C. maxima

20 seeds   $3.25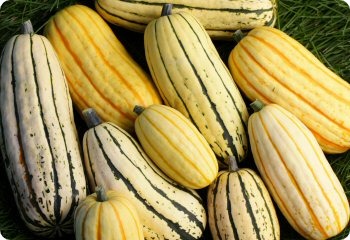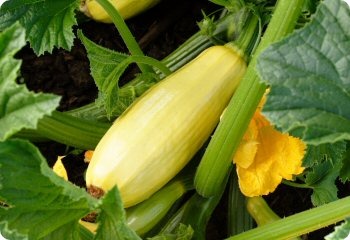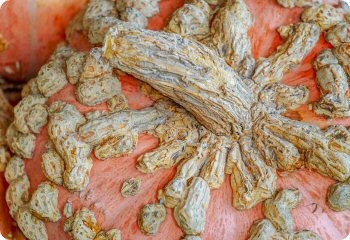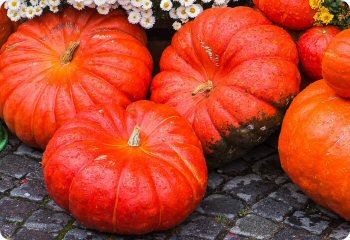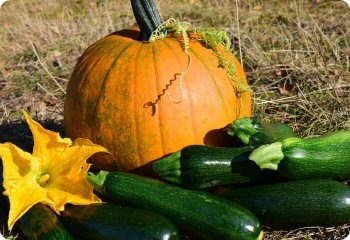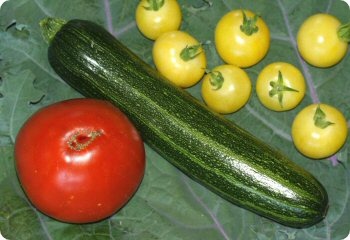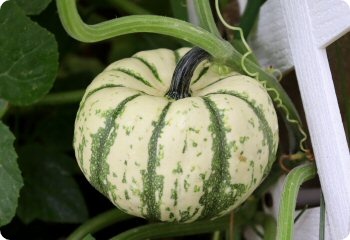 Tahitian Butternut weighs about 12-20 pounds and has a very long, curved neck. It is highly productive, and it stores for 9 months. Originally brought from Tahiti by a sailor in the 1960's. Also known as Tahitian Melon Squash.

Tahitian heirloom.

Squash 'Tahitian Butternut'

(110 days) C. moschata

20 seeds   $3.00