Lettuce 'Freckles'

(Romaine, 55 days)

450 seeds   $1.50 Sale!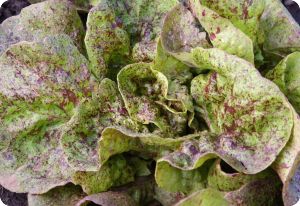 Lettuce 'Freckles' is an artistic looking variety. The light green leaves are speckled with maroon-red. The flavor is tasty and mild.

Freckles is an heirloom lettuce from Austria. It is known for its heat tolerance and unusual coloring.

height 10"

Sowing Lettuce 'Freckles' Seeds

Sow lettuce seeds outdoors in early spring, as soon as the ground can be worked. Sow on the surface in shallow furrows, or cover lightly with sand. Thin to 8" apart. Full sun to part shade.