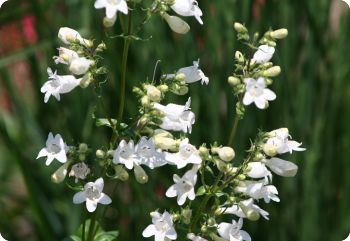 White Plains Beardtongue

(Penstemon tubaeflorus)

1 pkt = 400 seeds              

$2.25         

White Plains Beardtongue has pure white flowers on tall stems in early summer. It is native to the Great Plains, so it tolerates a fair amount of moisture.

One day I saw Penstemon tubaeflorus after a hard rain storm, and it wasn't even phased. Hundreds of water droplets hung from the flowering stems, sparkling like diamonds! 

Hardy in zones 4-9. Stratify 8 weeks.

height 40"